Children's Works
Writing Mysteries, Movies, Monsters, and More.
A book for dedicated young authors. See why writing each type of fiction is different: mysteries, science fiction, fantasy, movies and humor and learn how the publishing process works.
I've Got Your Nose!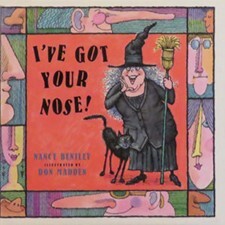 A humorous picture book about a little witch who refuses to accept her distinctly unscary nose and is determined to do something about it.
The Young Author's Do-It-Yourself Book: How to Write, Illustrate and Produce Your Own Book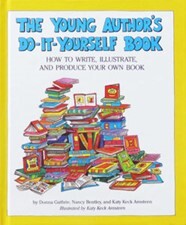 A step-by-step guide to the publishing process for young writers and illustrators.
The Young Producer's Video Book: How to Write, Direct, and Produce Your Own Video.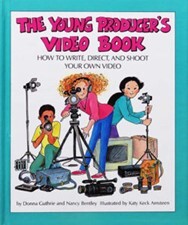 Learn how to take an idea, write a script, and turn it into a fiction or nonfiction video. The Young Producer's book explains camera shots and movement, storyboards, use of talent, microphones, graphics and sound effects.
Putting on a Play: The Young Playwright's Guide to Scripting, Directing, and Performing.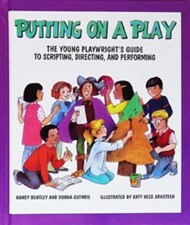 Leads children through the play-writing process from concept development through auditions, production, and performance.
The Young Journalist's Book: How to Write and Produce Your Own Newspaper
An informative and inspiring book that explains how to write and produce a newspaper and become a journalist.
Meet ingenious nature investigators Nick and Rachel in these early reader chapter books. Discover how they and their friends use nature facts and clues to solve nature mysteries in their very own backyard.
THE CASE OF THE GARDEN MONSTER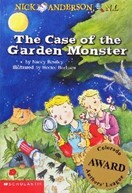 A garden monster has trampled Rachel's flowers and broken into Nick's clubhouse. Who did it?
The Case of the Sneaky Stinger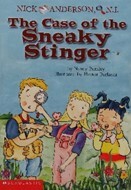 Rachel, Bitsy and Shelly are having a tea party when suddenly a nasty bug stings Rachel. Who did it?
The Case of the Missing Bluebirds
There used to be lots of bluebirds in town, but not anymore. Where are they and can the Nature Investigators get them to come back?
Busy Body Board Books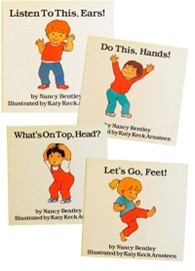 A series of board books showing the delightful actions of little feet and hands and what children hear and wear on their heads.